Would you rather be fighting the man? Have you ever wanted to participate in illicit, unsanctioned blood sport? Do you have a propensity to throw down for nothing more than bragging rights and some tiny, cheap pieces of cardboard? If so, The Mead Crüe has a tournament for you. We present: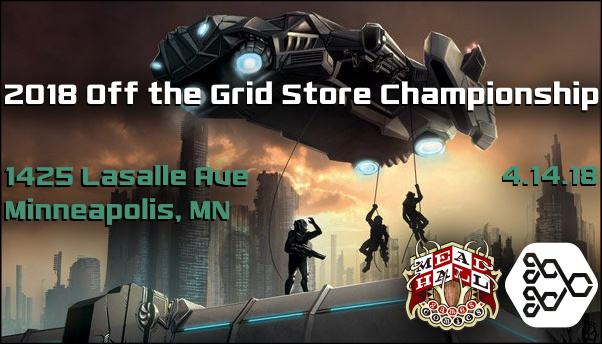 In conjunction with Mead Hall Comics & Games and the ANRPC, we're going to throw our own damn tournament. There are no connections to FFG on this one in any way, shape, or form. That means no official support or any byes for Regionals, but don't even trip. We got you, dawg.
Sweet, Sweet Swag:
Top 4 Mats - Aumakua to Champ, ETR Mats to 2-4.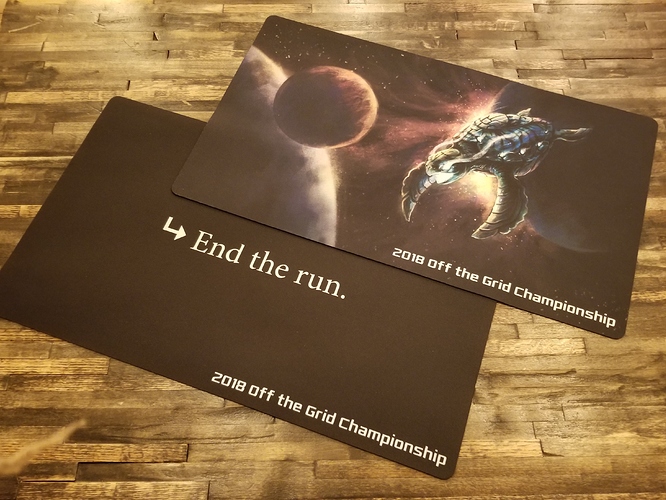 MaxX/Omar IDs for Participation (along with alt art Aumakuas not pictured) + ANRPC Swag for Raffle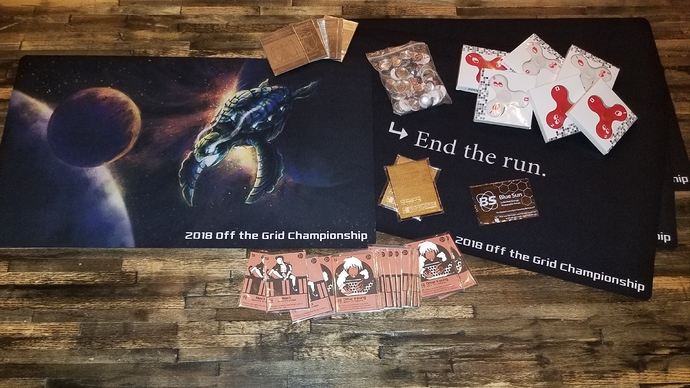 And now that I have your attention,
Details:
Event goes down at 12:00PM CT on 4/14/18 at Mead Hall Comics & Games. This hearty establishment is located at 1425 Lasalle Avenue in lovely Minneapolis, Minnesota. We're doing registration on the dot at 12:00PM, with cards hitting the tables at 1:00PM.
Rounds are going to be 65 minutes, with roughly 4-5 depending on attendance followed by a Top 4/8. A break after the second round, around 3:30PM, will be observed for lunch and/or dinner. Mead allows ordered in food, and there's a diner down the street. It'll be roughly an hour, so plan accordingly.
Entry Fee will be $10 on either cash or card, which will go towards covering participation prizes, raffle prizes, and a store credit prize. TOs and some contributors will take a cut and then we'll distribute the remainder among the Top 3. Not sure on percentages here, sorry. Just gotta trust me.
FULL FFG TOURNEY RULES, FLOOR RULES, MWL, AND PACK LEGALITY WILL BE OBSERVED. Even though this is an illicit event, we're not animals. Please familiarize yourself with whatever the current official rules are, as we will be following them in the spirit of keeping this close to actual competitive Netrunner.
[UPDATE] Hunter Seeker Prizes:
An additional prize opportunity has been added for the tournament. There are now bounties on the heads of two of the local Mead Crüe: @TheBigBoy and @Ajar, who managed to finish in the Worlds 2017 Top 16. If you are paired against and best one of these top players, you'll have your choice of @babyweyland's excellent alt art IDs: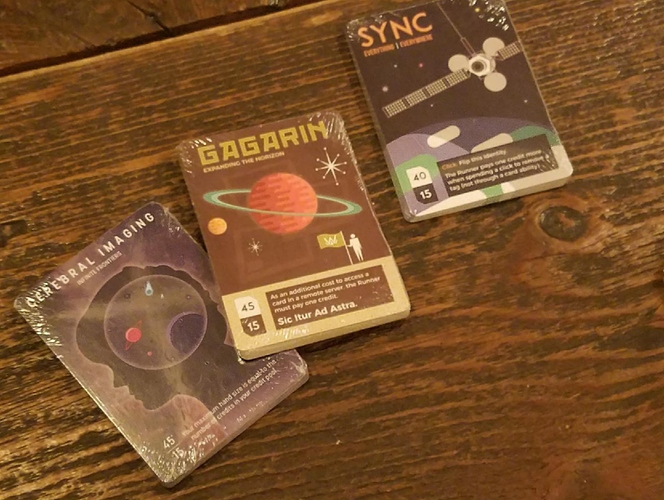 Disclaimer: Any and all event details are subject to change. In the case of any saltiness, please know that any and all dickish comments will be ignored and summarily dismissed.)