If you have a regional or other large-scale tournament upcoming and would like to have some fun extra prizes, please let me know by replying here or sending me a private message here or on Reddit (where I have the same username).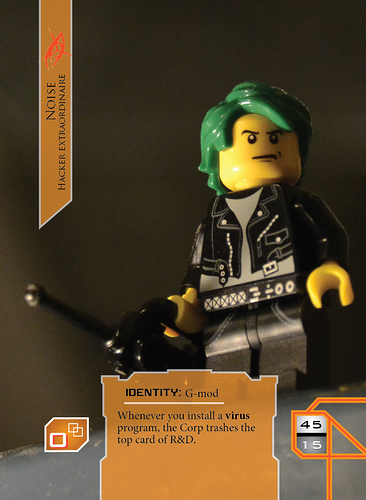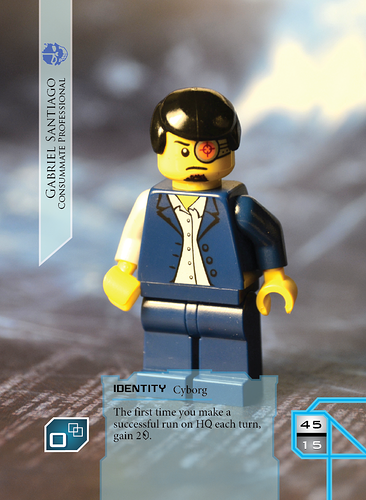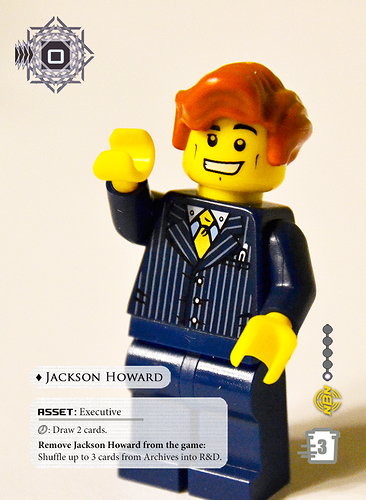 I also have an Edward Kim and an Argus Security, but those files are on my other computer. I will find them if someone wants to see them.
I can put the store's logo, the tournament information, or just the standard card back on the back. For our regional, we're doing Noise, with everyone getting a participation prize, and the back of the card saying Top 8 or Champion for the people who earn those prizes.
A 72-card prize kit is $20, shipped to the continental U.S. (let me know and I'll calculate costs for other locations or different sizes of orders).
If anyone wants to see anything custom, let me know and we could work together to make it happen.
And I already asked SneakySly about posting this, so I'm not breaking any rules, I don't think.