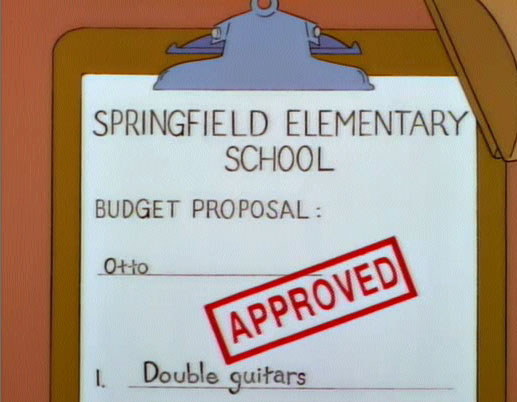 It's from a classic Simpson's episode. Somehow the school comes into a bunch of money, and everyone is suggesting ways to spend it. Otto, the burnout busdriver's request is: "You know those guitars that are like, double guitars?" For some reason that line always stuck with me.
Since this is a playmat that is, like, a double playmat, it seemed appropriate.
As a side note, it's really hard to find simpsons clips on youtube. If you do happen to stumble on some archive of episodes, I think this is from Who Shot Mr. Burns.