This is intended for discussion of the Netrunner Reboot Project, a rebalancing of the original FFG cardpool from Core 1.0 through Data & Destiny by changing a single number on each card. The goal is to leverage the experience gained from competitive play to ensure overpowered cards (e.g. Siphon, Parasite) are brought in line, while weaker cards (e.g. Exile, Hudson 1.0) are buffed in an attempt to make previously underpowered strategies playable.
You can play with the rebalanced cards online at http://reteki.fun, make paper copies at http://proxies.reteki.fun, and deckbuild at http://nrdb.reteki.fun, and read more at https://sites.google.com/view/netrunner-reboot-project/.
Additionally, we periodically add a mix of new cards and post-D&D cards to the pool to keep things fresh and help out strategies which aren't quite there yet. Our previous set released last year, adding e.g. a good early game ice for Stronger Together, and our upcoming set is releasing later this month, giving Anarchs tools for early aggression, Adam an incentive to Always Be Running, and more: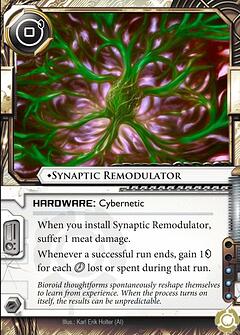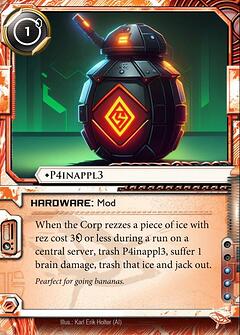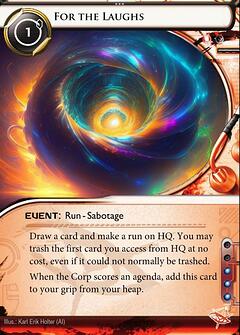 Anyone interested in scheduling games with the rebalanced cards or join our regular game nights/tournaments are encouraged to join our Discord server. However, I'm making this thread several of us were interested in an alternative for longer-form discussion of various archetypes.
To start off the thread, I figured we could discuss Doppelgänger which just costs 1 single credit in Reboot. What's the best Crim you can build around this card which wouldn't just be better with Desperado (which now grants no extra MU)? One option is this deck, which uses Collective Consciousness and Compromised Employee to get rich when the Corp rezzes ice, but there might be better ideas. Other Reboot discussion is also welcome.