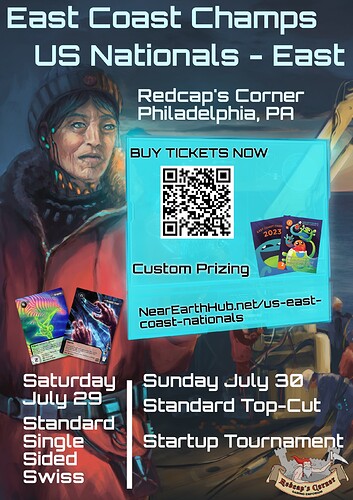 US East Coast Nationals will be happening in one month at Redcap's Games in Philadelphia PA on July 29th and 30th. Standard event will be happening on Saturday, with the top cut on Sunday. Participants that do not make day 2 will have the option to play in a Startup tournament on Sunday.
For more detailed information, you can check out the AlwaysbeRunning page
Hopefully I see you all there!