Continuing the discussion from Official Stimhack OCTGN League PART V:
OCTGN devs left me speechless.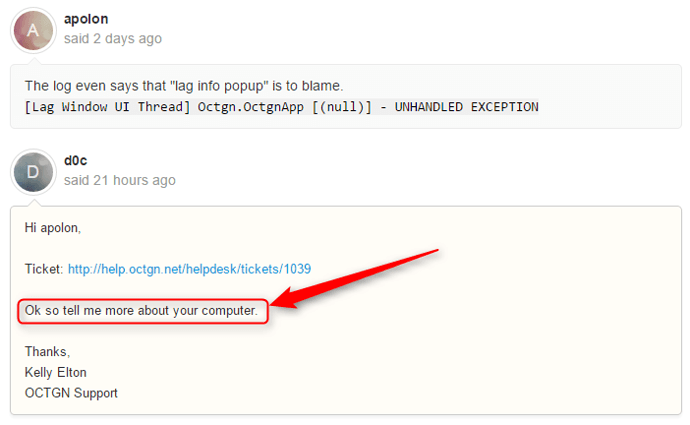 I have a kind request for anyone who experiences crashes since "OCTGN is lagging" feature was introduced. Could you please go to http://help.octgn.net/support/discussions/topics/4000321590 and say that this also happens to you? Clearly I am being sent off as a lunatic.