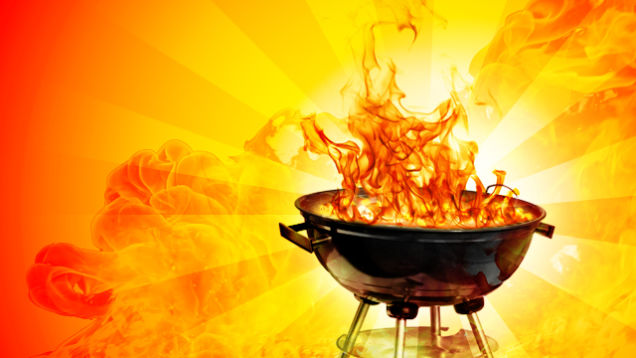 So with the new cards coming out and with my recent discussions with @Seamus and @Ulkrond about meat damage I think Weyland is poised to cook some runners.
Here is my MKI decklist which is strongly based on @Ulkrond and his deck.
The Grill
Blue Sun: Powering the Future (Up and Over)
Agenda (6)
1x Government Takeover (Order and Chaos)
1x Hades Fragment (Up and Over)
3x High-Risk Investment (Order and Chaos)
1x Priority Requisition (Core Set)
Asset (7)
1x Cerebral Overwriter (Creation and Control) [color=#8A2BE2]••[/color]
1x GRNDL Refinery (Fear and Loathing)
3x Jackson Howard (Opening Moves) [color=#FF8C00]•••[/color]
2x Snare! (Core Set) [color=#DC143C]••••[/color]
Upgrade (1)
1x Disposable HQ (Business First) [color=#FF8C00]•[/color]
Operation (20)
3x Consulting Visit (The Liberated Mind)
3x Hedge Fund (Core Set)
1x Localized Product Line (Salsette Island) [color=#708090]•••[/color]
3x Oversight AI (A Study in Static)
3x Punitive Counterstrike (True Colors)
2x Restructure (Second Thoughts)
3x Scorched Earth (Core Set)
1x SEA Source (Core Set) [color=#FF8C00]••[/color]
1x Snatch and Grab (All That Remains)
Barrier (11)
3x Curtain Wall (True Colors)
2x Fire Wall (Order and Chaos)
3x Hadrian's Wall (Core Set)
2x Hive (Double Time)
1x Spiderweb (The Underway)
Sentry (3)
2x Assassin (Data and Destiny)
1x Errand Boy (The Source)
Other (1)
1x Mother Goddess i[/i]
15 influence spent (max 15)
21 agenda points (between 20 and 21)
49 cards (min 45)
Cards up to The Liberated Mind
Deck built on NetrunnerDB.
The disposable hq is so you don't lose to a wild legwork in the late game. The deck is geared around being able to kill the second you have enough money for sea scorch or the second the runner steals an agenda.