So something is brewing on the Eastern front (of the Netherlands). Not only spicy concoctions for Nationals, but also a new format: 1.1.1.1 - 1 Core, 1 Big Box, 1 Datapack, 1 Card.
Thoughts?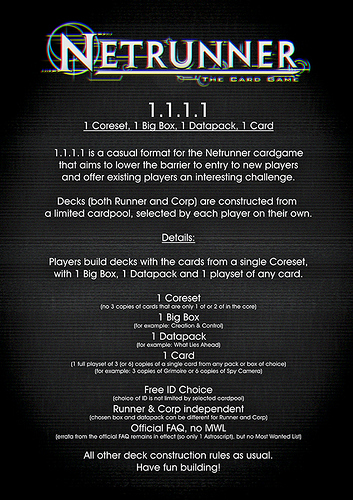 Pretty sure others have thought of similar formats like this before us btw, so not claiming any kind of uniqueness or "look at us being all original".
Mainly interested in feedback from the Stimhack community and off course also looking to grow our little local meta here (I've taken it upon myself to TO).