Canberra, Australia at the end of Swiss.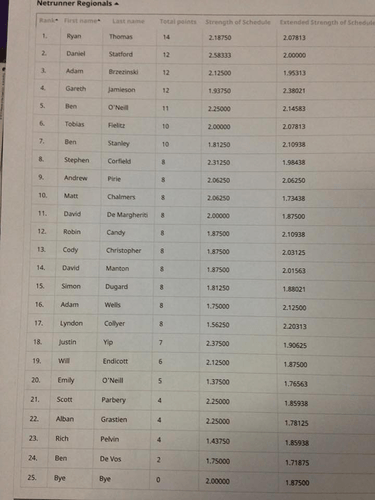 Text at the end: Toby (Felitz) came first, Ryan (Thomas) came 5th/6th.
One of my mates was there but didn't make the cut. I couldn't clear it with the wife (too short notice that there was a car going). I'm not sure how much more info I'll be able to pull, but I'll try and get T8 IDs if I can and will edit the post. I know:
1 Tobias Fielitz - Noise/SYNC
2 - Gareth Jamieson - Whizzard/Palana
3 - ? - ?/?
4 - Stephen Corfield - Apex/GRNDL
5/6 - Ryan Thomas - Whizzard/NEH
7/8 - ? - ?/?