Just to make this easy:
(if this link is down, wait a few hours and try again)
Stimhack Slack Code of Conduct
I know a lot of Stimhackers have jumped in with the Skype chat group, and that is all well and good. However, personally, I hate Skype as a program, and as a medium for chatting as a group. You can't effectively idle in the group chat because the channel doesn't auto-scroll if there are too many unread messages (10-15 or so, and the group easily pushes 50 messages an hour). Skype is also notorious for its insecurity, revealing IP addresses and such.
Instead, I propose we use a Slack channel.
##What is Slack?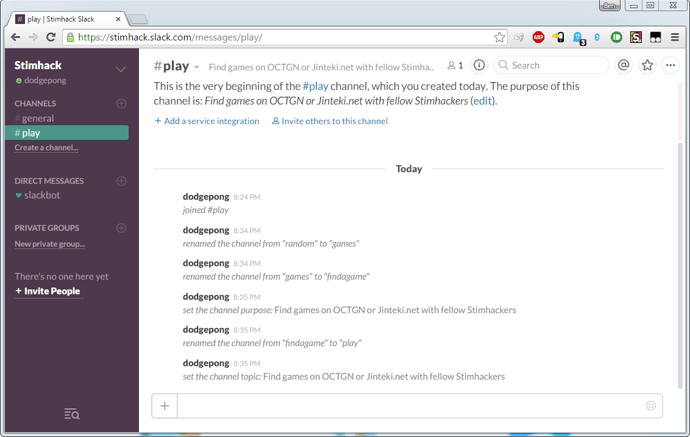 It's a modern chat room system for the modern world. It works in the browser, has really nice mobile apps, lets you PM/highlight people, customize your notifications, allows for multiple chat rooms & group chats, and has very nice phone apps. And did I mention…

The Slack channel is at http://stimhack.slack.com.
But what about voice chat?
Good news! I set up a Discord server for voice chat as well! Click here to join the Discord server!